Press Pause
What is the act of pressing pause? It can be numerous things but at its essence it is using your greatest asset--Time--to acknowledge the needs of your being through nurturing yourself.
We are an urban retreat center in the heart of historic Riverside and 5 Points, offering Yoga Classes, Spa Services, Workshops, Yoga Teacher Trainings and Retreats in Costa Rica.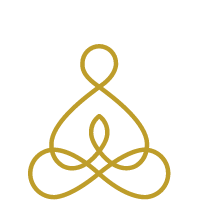 Yoga Classes
If you have or have never stepped into a Yoga class take comfort in knowing we are an all levels, mobilities and body types studio with a team of Experienced Instructors offering a wide variety of classes. 
Spa Services
Our Spa has 3 tranquil massage rooms including a couples massage room. Should you wish to arrive early or stay later, amenities include a Spa Lounge offering you a relaxing environment with complimentary treats and beverages. Additionally, we have two luxurious showers and provide lush robes and towels for your convenience.
5 Yoga Classes for $45
New Student Special
For 1st Time students to Soluna. Expires 1 Month after 1st visit. Explore a little bit of everything we offer and notice what aligns with you. When you've completed your intro offer, you can choose from getting an unlimited membership, a tiered membership, a package of classes or just drop in. Our affordable memberships allow you the opportunity to be dedicated to your practice and self care routine.
Relieve Stress and Pain
Spa Services
Experience the benefits of a service with our professional, skilled, and intuitive massage therapists. We offer a wide range of spa services from Therapeutic to Thai Massage, Reflexology to Reiki. Or try our luxurious Glow Scrub + Massage Treatment. Our Spa Memberships give you the benefit of one service per month as well as discounts on additional services to help you maintain optimal health or relief from any bodily aches & pains. Appointments are 30, 60, 90, or 120 minutes.
What Our Clients

Say About Us
"I have been a loyal member of Soluna for over 2 years. The owners and all of the instructors do an amazing job of welcoming you in like family. The new studio is a beautiful labor of love and I look forward to practicing there every week!"
- Lindsey T. via Google
"My son mentioned it to me while playing golf. I wish I would have started years ago. These people are the best. I have met some great friends, and the people that work there really care for you and try their best to help you. I also get the best massages ever. If you've never tried yoga, you really need to."
- Duke D. 82 years young retired firefighter via Google
"Simply the best…and the best people. I've been getting massage therapy for a long time and everyone here is not just top notch but have awesome hearts too. If you have chronic pain or need relief from an injury….look no further. If you want to just melt away…look no further. They can do it all. Love this family."
- John W. via Google
Connect
With Us
See what's happening on the day to day with us.
Follow us on social media.